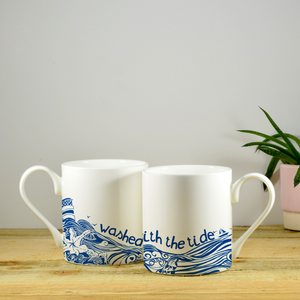 The design is blue on a white bone china mug and wraps around the mug from the handle.
A contemporary design perfect for coastal lovers.
There is also a little shell detail on the top of the handle.
The design has been digitally printed and applied by hand in Port & Lemon's studio before being fired at a high temperature in a kiln for durability
Dishwasher safe.