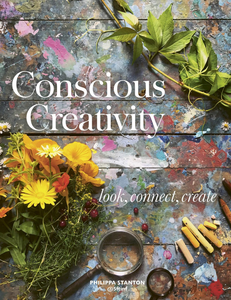 "Flow", that enviable condition of complete creative absorption, is hard for most of us to achieve in everyday life.
In Conscious Creativity, Philippa Stanton offers us the key to the door: this book is a guide to unlocking your potential and making flow a natural part of your daily creative practice. Readers will find these pages packed with joyful wisdom, which will simultaneously open their eyes to the beauty of ordinary things and enable them to make the connection with their own creative impulses to ensure the best possible results.
Rich, breathtaking new photography specially created for this book reinforces each lesson in an unforgettably visual way.