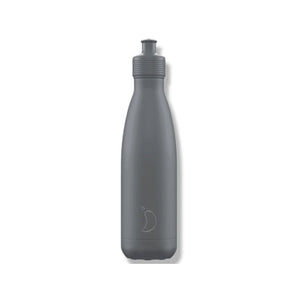 LEVEL UP YOUR HYDRATION - Chilly's Original Sports series is the next step in convenient hydration, keeping the sleek design of our Original bottle and adding a new sports lid that pops up for easy-access refreshment wherever your 24 hours takes you.

The sports series uses the Original Chilly's advanced double-wall insulation which is highly durable, condensation free and maintains the temperature of the drink inside.

The Chilly's Original Sports Lid is not suitable for hot and fizzy drinks – however, the bottle is compatible with Chillys standard stainless steel lid (available separately), which is!