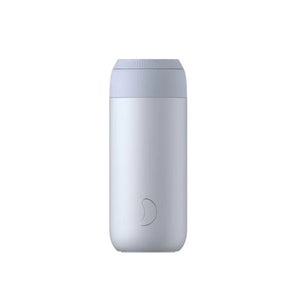 The Series 2 Coffee Cup leaves no detail behind. Featuring a rotating lock mechanism for secure sipping and double-walled technology to protect your hands from the heat, this is truly considered design that takes your on-the-go coffee to new heights. Still keeping your hot drinks hot for up to 4 hours.
For the best results, Chilly's recommend first filling it with hot water to heat the inside, then emptying it out before filling your cup with a hot drink. Please note that your drink will only stay hot relative to the temperature of the drink when it was first poured in.
The vacuum insulation means your Chilly's Bottle will remain condensation free.  All single coloured Chilly's products are constructed from durable, high-grade 304 stainless steel and finished using an advanced powder coating process. This offers a much harder wearing finish, with the same amazing colour you would expect.