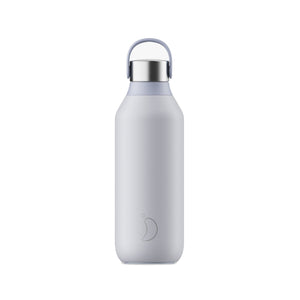 Chilly's Series 2 drinks bottles come with a customisable carry loop and a soft-touch, anti-microbial drinking collar for comfortable and hygienic sipping.
Using advanced double-wall vacuum technology, each bottle is made of powder-coated high-grade stainless steel and will keep drinks cold for up to 24 hours or hot for 12 hours.
The bottle is BPA-free and preserves the flavour and freshness of its contents. It's also leak-proof and won't condense so you don't have to worry about any spills or drips in your bag.
This drinks bottle comes in a Chilly's cylinder, ready to gift.